ROTA: Education for Syrian Refugee Children
Posted on May 7, 2016 in Middle East — Share this via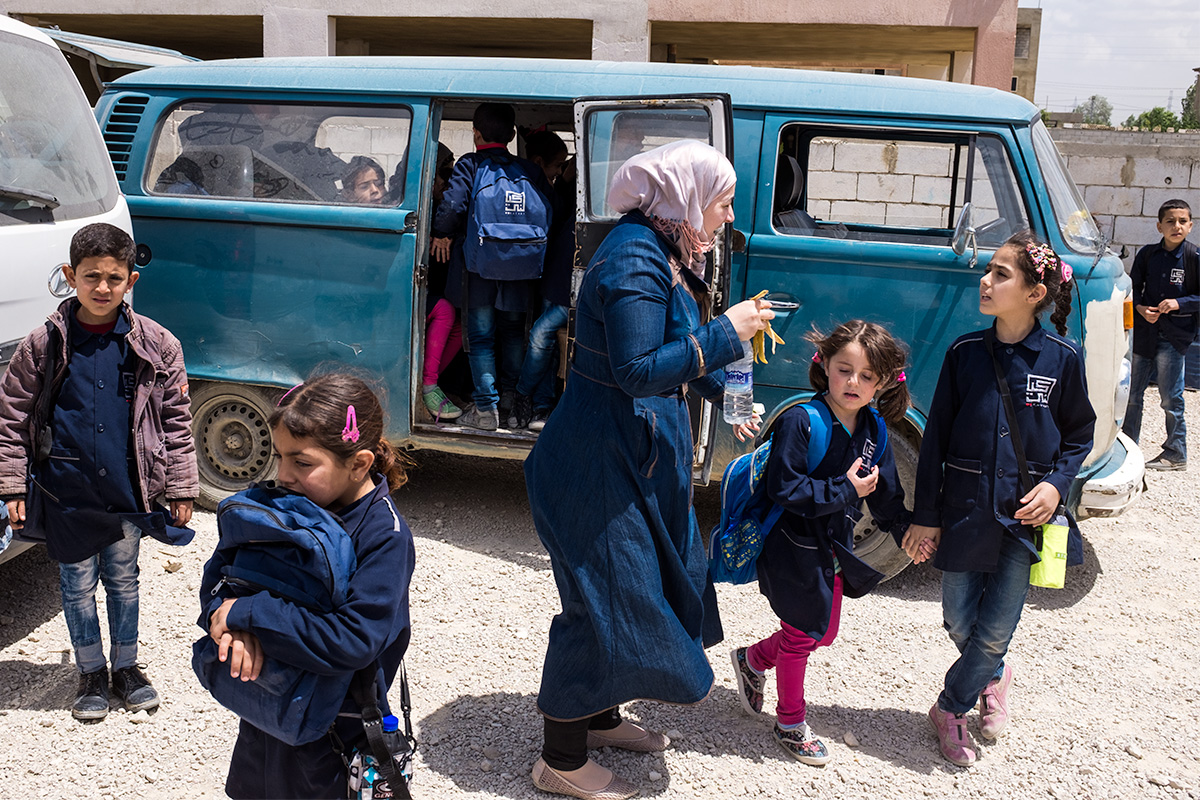 A teacher at the Saadnayel School for Syrian refugees in Lebanon's Bekaa Valley, guides students to their buses as they finish the morning shift. The non-formal school is conducted by the Kayany Foundation and the American University of Beirut (AUB).
Life continues a few kms from the Syrian border. While refugees live in 'informal tented settlements' across the region, efforts from Lebanese authorities and International NGOs are being made to ensure children receive free education. However, one out of every two Syrian refugee children still remain out of basic education in Lebanon according to the UNHCR.
For the next few weeks, I am thrilled to cover education programs across the Middle East and Asia supported by Reach Out to Asia (ROTA).
Education for Syrian Refugee Children